I have been a fan of watching movie since a very young age. Coming into older age, I realize that I should filter my list of movies between I don't need to watch and something that is good enough. Watching bad movies pretty much wasting your time, especially when you have other things that need to be done. So in order to clear things up I just want to make a same perception that what I called a good movie is something that made me think and influenced by the idea of the movie after I'm watching it. I mean, there were LOTS of great movies out there, but only some that succeed capture my attention to think and dig the movie a little more- engraved it into my life. And no, this time I'm not gonna make a pretentious list to put me into a movie critics. I'm just happened to be growing up watching lots of movies and pick some that I really like-If the movie were put in a telly I would watch it again and again. Here's the list – could be updated as soon I found a new one.
15. Spirited Away (2011)
I love all Hayao Miyazaki's movie- The Ghibli Studio was phenomenal. Once I was in Japan I went to a store that was specially made for all the characters created by the Studio and I know almost all of them. I grow up watching their animations, and Spirited Away is the best way to represents my liking.
14. Midnight in Paris (2011)
I love how the imagination works here perfectly without struggling to define the reality that was, a sentimental state being in love and in Paris. The cinematography was exceptional. Woody Allen was phenomenal.
13. Copenhagen (2014)
I think this is one of the underrated movie out there. It was one of the best Indie-hopeful romantic movie I ever seen. the interesting adventure taken in Europe – the background was easily gives me a crave for European countries.
12.The Secret Life of Walter Mitty (2013)
I love the movie since it represents a lot of travel time and showed Ben stiller in on of his best performance. This is one of my wildest dream- to let everything go and just do what you want to do- traveing, wandering, go into a journey, and looking for a self explanation. This movie is underrated in awards show, but it gives meaning to the audiences. Ground control to major Tom.
11. The Motorcycle Diaries (2004)
It was a movie with extra adventure, a fond knowledge of Che Guevara before he started the damn revolution. It was a movie that leaves you inspire in the middle of the night.
10. Dead Poets Society (1989)
This is the first movie that I could recall as a very first good movie that I ever watched. It has meaning and give a new perception of life. Probably this is the roots of the reason why I want to be a teacher- a good one, not only teaching about subjects, but about life in general. Don't you forget this.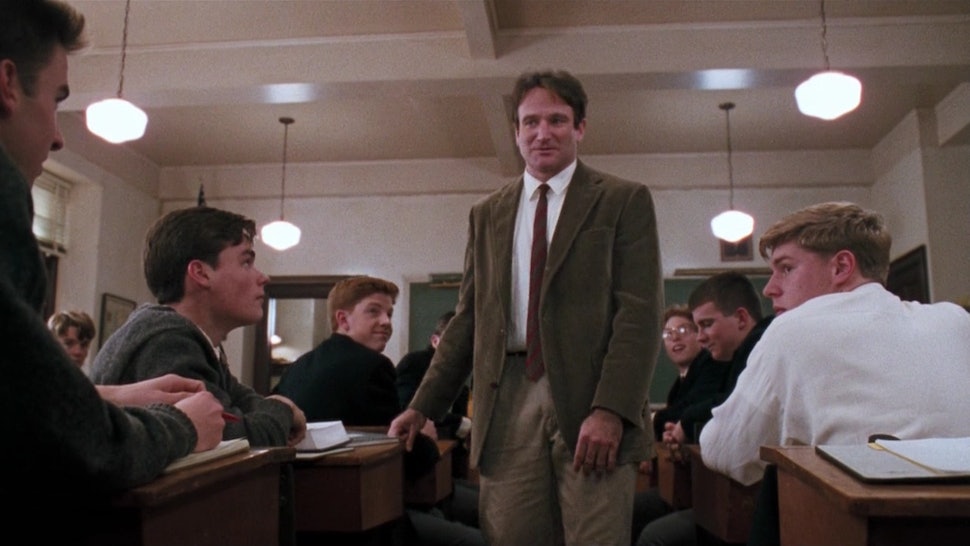 9. Pride and Prejudice (2005)
There were lots of movies about love out there, but nothing beat the classic from Jane Austen. Who would forget the much anticipated hate and love from Mr Darcy and Mrs Bennett? The best scene : rainy scene in the garden when finally they approve their actually-not-so-forbidden love. This is probably the roots of all unrequited love that I was longing for the whole time that resulting me in a chronic state of stress about acknowledging other's love ( if only I could guess it sooner in my younger age). I'm not on that state anymore, gratefully.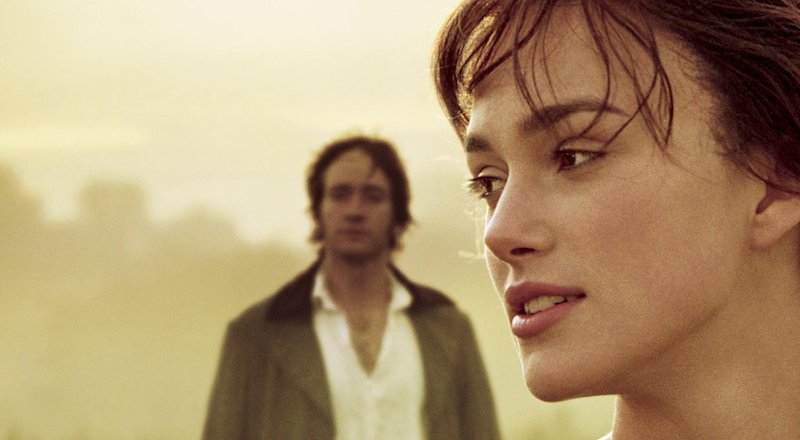 8. The Devil Wears Prada ( 2006 )
This easily comes up in the list because well, duh, it's my list. The movie is the epitome of being a free hardworking new yorker with a fashionable attire, horrible boss, wrecked relationship, and bunch of cool gang of friends. It's a light movie that you could watch on a saturday morning.
7. Rear Window (1954)
Not only because it is one of the most classic cinematic thriller ever made – Hitchcock's- but I also have a fond memory of watching this movie back in London in the rooftop of a building in Hoxton (Rooftop Cinemas). It was raining, but somehow I manage to enjoy the movie with getting all wet. A classic movie that deserved to be watching in an epic moment.
6. Three Billboards Outside Ebbing Missouri (2017)
At first I don't really like this movie. But somehow it grows into my liking. I researched about the inspiration of the movie and the political state that brings from the movie really catch the wind that heats up that year. It represents injustice reality and unfairness in this chaotic world. The impact of this movie was also quite huge where some activists protests using the billboards as well. The cast and the acting was superb.The scene where Sam Rockwell breaks the office was amazing and deserves an oscar- and yes he did.
5. Moonlight (2016)
This is work of art in every form. Most of the scenes in the movie were cinematic. The story was captivating. And after saw the whole movie you would understand how the title of the movie fits perfectly.
4. Call Me By Your Name (2017)
The movie adds the list perfectly. It was one of the best artistic-fiction of love out there. A pure love- or a lust? A relationship. Or something in between? This movie leaves you hanging, sad, hopeless, but gives you a clarity that everything shall pass, but while you're at it, enjoy it while you can. The best scene will probably be the dialogue between Elio and his father.
3. Boyhood (2014)
If my life were put into a movie, then this will be the type of movie that I'm gonna be picturing. Growing up as a teen is a struggle, and a mother role is very important. The best scene will be when the finally his mother sending his son off to college. It's a totally relatable movie with me- and probably with everyone else. One of Linklater's best.
2. Manchester by The Sea (2016)
I could not say how much I love this movie. It shows about grief and regret, in the most real form as possible. The tragedy beneath it was unbelievable. The best scenes were Casey confessing at the police officer and the moment where the couple meets again and disembark their chaotic feeling toward each other. My heart is broken, and always be broken..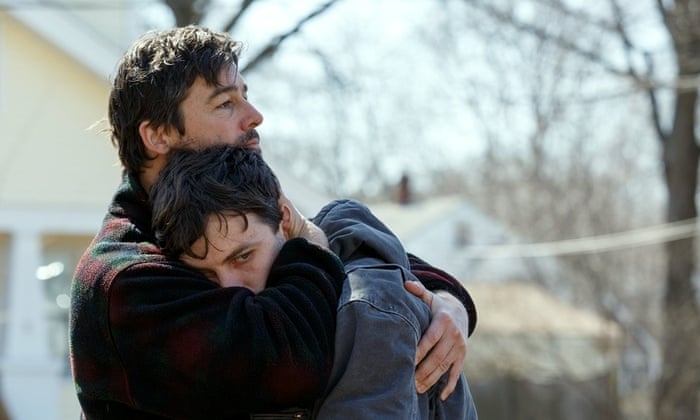 Un Prophet (2009)
I would most definitely fall in this French movie since the first time I'm watching it. It was delicate, thrilling, and real, in the most way possible. The reason why I'm putting this number one list because it gives me strength to my daily life somehow- it gives me the ability to add to my confidence and my gratefulness to a whole new level. I never thought that a movie will move me as a person, in personality. This is a masterpiece that deserves a top on my list.